Mennonite Heritage Weekend - October 28-29, 2017


The Adirondack Mennonite Heritage Association, Croghan, is celebrating Mennonite Heritage Sunday the weekend of October 28-29, 2017. This weekend is set aside to commemorate the people and events that mark the church's historical importance.
Special significance this year is the 500th Anniversary of the Reformation.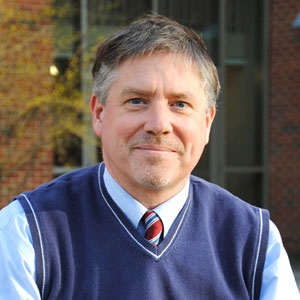 AMHA has invited David L. Weaver-Zercher, distinguished professor of American religious history at Messiah College in Mechanicsburg, Pennsylvania, to be guest speaker. The community is invited to hear the presentation on "Can an Artist Love His Enemies? Martyrs Mirror and the Artwork of Jan Luyken" on Saturday, October 28, at the Naumburg Mennonite Church, Castorland, at 7:30 p.m. He will also speak on Sunday, October 29, at 9:30 a.m. at the Lowville Mennonite Church. His topic will be "What is 'Martyrs Mirror?' And Why Should We Care?"
Professor Weaver-Zercher has published widely on various aspects of Amish and Mennonite life and culture. One of the eight books that he authored along with two other authors (Donald B. Kraybill and Steven A. Nolt) is "Amazing Grace How Forgiveness Transcended Tragedy", which is based on the Nickel Mines school tragedy, Pennsylvania. He is a highly sought-after speaker on Anabaptist and Amish life. Weaver-Zercher's observations have appeared in a wide range of media including "USA Today", the "Washington Post", ABC News, the "Philadelphia Inquirer", etc.
He completed his latest book entitled "Martyrs Mirror A Social History" in 2016, which is based on "Martyrs Mirror", a seventeenth-century martyrology that continues to be used by Amish and Mennonite communities. Approximately 2,500 Anabaptists were martyred in sixteenth- and early seventeenth-century Europe. Their surviving brethren compiled stories of those who suffered and died for the faith into martyr books. The most historically and culturally significant of these, "The Bloody Theater"―more commonly known as "Martyrs Mirror"―was assembled by the Dutch Mennonite minister Thieleman van Braght and published in 1660. Today, next to the Bible, it is the single most important text to Anabaptists―Amish, Mennonites, and Hutterites. AMHA has several "Martyrs Mirror" books (German and English) that have been donated to the archives by local families and put on display.
28th Annual Zwanzigstein Fest - July 7, 2018
Zwanzigstein
means "Twenty Stones." This name comes from when God led Joshua and the Israelites over the Jordan River. When they were safely across, the Lord said to Joshua that the twelve chosen men, one from each tribe, were to take a stone from the middle of the Jordan, carry it out, and pile them up as a monument at the place where they camped that night. In the future, when their children asked, "What is this monument for," they could tell them it is to remind them of God's amazing miracle. All nations of the earth will realize Jehovah is the mighty God and all will worship him forever.  
As our forefathers (twenty families) traveled from Europe to settle here, they, too, must have realized the mighty hand of God and truly worshiped him. When our children ask, we can tell them of this mighty God.
And so Zwanzigstein.
The purpose of the Zwanzigstein Fest is to preserve, celebrate, and accurately portray our religious and cultural heritage in Lewis County. Since 1991 the Heritage Farm has provided the site for visitors to learn about our Anabaptist faith legacy and rural life of years past through stories, exhibits, tours, demonstrations, and fund-raising venues such as foods and crafts.
28th Annual Zwanzigstein Fest on Saturday, July 7, 2018
10 a.m. to 4 p.m.
Admission

Adults: $5
Children 18 and under: Free

Free parking available.
Activities and Demonstrations

Baking (bread and cookies)
Basket weaving
Beekeeping
Butter churning
Carding/wool spinning
Chair caning
Comforter tying
Corn shelling
Fiber arts (knitting, crocheting, embroidery, qulting, and tatting)
Hayfork
Horse shoeing
Horse/wagon rides
Hymn singing and musical groups
Petting zoo
Old-fashioned children's games 
Painting
Popcorn making
Rope splicing
Rug braiding
Sauerkraut
Sheep shearing
Stocking machine
Taffy pull
Tinsmithing
Washboard
Willow Whistles
Woodworking; window repair
Displays
House, granary, and barn
Clock works
Snowshoe 
Mennonite Disaster Service 
Mennonite Central Committee
Vendors and Other
Agape Shoppe 
Martin's Pretzels
Moser's Maples LLC
The Market Place
Silent Auction

Home-cooked meals, grilled foods, baked goods, apple fritters, Croghan bologna, homemade ice cream, and much more.
We are always looking for volunteers to help throughout the day. If you would like to help for an hour or two at one of our booths, please call 376-2792 or e-mail schwartznb@yahoo.com.