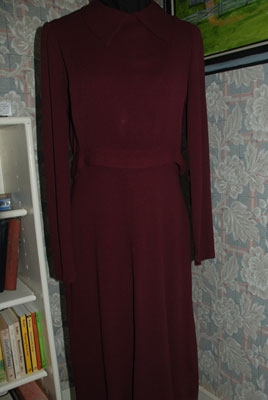 Reflecting 50+ Years of Amish Mennonite and Mennonite Weddings - Friday, September 21

The Adirondack Mennonite Heritage Association is sponsoring "Reflecting 50+ Years of Amish Mennonite and Mennonite Weddings" at the Naumburg Mennonite Church fellowship hall on Friday, September 21, at 6:30 p.m. The goal is to honor the ordinance of marriage in our heritage; and in a more light-hearted way, showcase wedding dresses and artifacts. The evening will include a traditional Mennonite wedding meal followed by a program.
The event is open to the public and recommend age 13 years and older for teenagers. Prepaid reservations at $20.00 per person are payable to AMHA and concludes Wednesday, September 12. Please send payment to Joyce Zehr, PO Box 143, Croghan, NY 13327. If you have any questions, you may call Joyce at 315-346-6751.
29th Zwanzigstein Fest - Saturday, July 6, 2019
BE LIKE LIVING STONES
"You also, like living stones, are being built into a spiritual house."
1 Peter 2:5
Zwanzigstein means "Twenty Stones." This name comes from when God led Joshua and the Israelites over the Jordan River. When they were safely across, the Lord said to Joshua that the twelve chosen men, one from each tribe, were to take a stone from the middle of the Jordan, carry it out, and pile them up as a monument at the place where they camped that night. In the future, when their children asked, "What is this monument for," they could tell them it is to remind them of God's amazing miracle. All nations of the earth will realize Jehovah is the mighty God and all will worship him forever.
As our forefathers (twenty families) traveled from Europe to settle here, they, too, must have realized the mighty hand of God and truly worshiped him. When our children ask, we can tell them of this mighty God.
And so Zwanzigstein.
The purpose of the Zwanzigstein Fest is to preserve, celebrate, and accurately portray our religious and cultural heritage in Lewis County. Since 1991 the Heritage Farm has provided the site for visitors to learn about our Anabaptist faith legacy and rural life of years past through stories, exhibits, tours, demonstrations, and fundraising venues such as foods and crafts.
29th Zwanzigstein Fest - Saturday, July 6, 2019
10 a.m. to 4 p.m.
Admission
Adults: $5
Children 18 and under: Free
Free parking available.
Activities and Demonstrations
Baking (bread and cookies)
Barn loom, carding, spinning, and stocking machine
Blacksmithing
Butter churning
Chair caning
Comforter tying
Corn shelling
Fiber arts (knitting, crocheting, embroidery, quilting, and tatting) - Dining Room
Hayfork
Horse plowing
Horse shoeing
Horse/wagon rides
Hymn singing and musical groups (Down Home, Adirondack Community Chorus, Friends of God, etc.)
Petting zoo
Children's artist, popcorn shelling, games, etc.
Painting
Popcorn making
Rope Splicing
Sheep shearing
Soap making
Taffy pull
Washboard
Woodworking
Displays
Antique Tractors
Barn - old farm equipment, tools, sleigh cutter, etc.
Granary - barn quilts
House - tour of rooms, view display cases and old-fashioned wedding dresses, archival area (special tour), etc.
Wooden Bowls
Mennonite Disaster Service
Stories
"Be Like Living Stones" - Parlor
Mennonite Central Committee - meat canner project in April
Tours
Kirschnerville Cemetery
Walking trail in the woods
Vendors and Other
Martin's Pretzels
Moser's Maples LLC
The Market Place
Silent Auction
Home-cooked meals, grilled foods, baked goods, apple fritters, Croghan bologna, homemade ice cream, and much more.
We are always looking for volunteers to help throughout the day. If you would like to help for an hour or two at one of our booths, please call 315-376-2792 or e-mail schwartznb@yahoo.com.