Support/Donate/Join ...Become a Member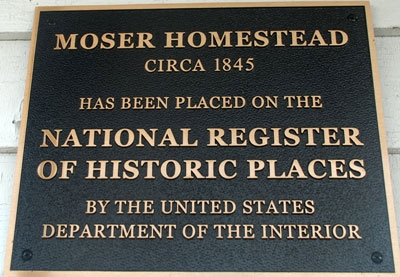 Become A Member
Why become a member and/or what are the benefits?
To affirm and support the preservation of our Mennonite heritage, to share our unique Christian faith story, and to keep intact artifacts of the Lewis-Jefferson County Amish Mennonite settlement.


To receive the annual "Plowman's Journal" and "Notes from the Farm" (twice a year).


To afford a 10 percent discount on books and merchandise at the Heritage Farm.


To have voting privileges at the annual meeting.


To be assured of great fellowship and bond of working together in the fulfillment of enlightening future generations.

Please print the attached PDF membership application, complete and mail it in with your check to the following address:

Adirondack Mennonite Heritage Association
Donald Roggie, Treasurer
4491 Boshart Road
Lowville, NY 13367

AMHA Membership Application To help us keep our buildings intact, preserve our artifacts, and provide our visitors with a great experience, please consider donating to the Adirondack Mennonite Heritage Association. We are a nonprofit organization, and your gifts are tax-deductible.

To find out ways that you can help the farm, to donate money, or to donate artifacts, please call the president (Sam Gingerich) at 315-376-4359 or send an e-mail to info@mennoniteheritagefarm.com.


Online Shopping with AmazonSmile
When you shop at amazonsmile.com, the AMHA Board of Directors asks you to support Adirondack Mennonite Heritage Association and Historical Society for your charity selection. Thank you!